Gambling Girl's partner sites
Video Poker Strategy
Video poker strategy tips and information.

Master List of Casinos
An entire list of online casinos
Video Poker Junkie
80 Unique & Original Video Poker Reviews, plus more
Bingo For Girls
A Complete Guide to
Playing Bingo Online
And Sponsoring...
Online Gambling
Best Online Gambling Casinos
Internet Gambling
777 Internet Gambling - Best Internet Casino Reviews

Problem Gambler?
Gamblers Anonymous can help

Gambling Girl's Featured Spots
Online Bingo
Your Online Resource Guide to Play Fun Bingo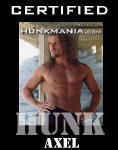 Gambling Software Reviews
Here's a quick rundown of the different, major, gambling software makers that most of the online casinos use.
Last updated: Thursday December 10, 2015
Relatively new to online gaming, Rival Gaming is fast becoming a true leader in gambling software.

Many of the largest and most popular online gambling portals have said that casinos powered by Rival software are among some of the best casinos online.

Casinos powered by Rival are quite unique. They are the only place you can find the iSlots. An iSlots slot machine has a story line that goes along with the game. As you play the game the story progresses adding to the enjoyment of the game.

What is even more unique is that each time you play the game the story as well as the outcome of the game can be different.

In addition to the iSlots, they also have classic slots and some really nice table games like blackjack, craps, roulette and more. They also offer video poker, keno, sodoku and more.

We look forward to Rival continuing to expand their line of games since they easily have to potential of becoming one of the largest gaming software providers that take US Players.

Many of the Rival casinos offer a no deposit bonus, or you may choose from a very generous welcome bonus with your first deposit. See our Rival Casino listings on the page below.

Realtime Gaming comes in at second place, at least in the video poker arena. Most RTG casinos carry all the same games with several new and exciting slots, several table games, a unique menu of video poker games, and bingo, which you can play while playing at the casino games!

They've recently added the following games to their lineup, which are proving very popular:
- 3, 10, 52 & 100 hand Video Poker, starting at 1˘
- Several new slots
- Texas Hold'em and other multi-player table poker games
Not all the casinos are carrying all the new additions, but the majority are.

The betting range of all RTG casinos is 1˘ to $5 on video poker & slots, with lower minimum purchase requirements than most other software - some as low as $1. The paytables for both RTG video poker and slots games will vary widely, so you should watch closely when you're choosing a casino.


Although RTG has experienced problems with several of its casinos, it remains my personal favorite because of the video poker games they offer. I'm a Double Double Bonus Video Poker Junkie!!! You can choose a reputable RTG casino here -

RTG's 9 line, 45 coin 25˘ Progressive


The release of the live gaming software from VueTec has many players excited about the chance to discover even better ways of gambling online.

Allowing players to play live dealer blackjack, roulette and baccarat, and see and interact with the dealers providing the true live gaming experience.

Setting new trends and breaking records both in growth and customer satisfaction, a few specific casino names are worth mentioning.

Celtic Casino, Fairway Casino and Lucky Live Casino.

WGS Technology
(formerly Vegas Technology)

WGS Technology software, (formerly known as Vegas Technology and OddsOn Gaming years before that) has a long standing reputation in the industry.

Since relaunching as WGS, they now are offered by a growing list of online casinos such as Miami Club and Brand New recently opened Red Stag Casino.

Their software is well known for both regular and multi-hand video poker, table games, and several progressive slots.

They carry video poker games similar to Microgaming, their betting range is 25˘ to $25, and all the casinos carry all the same games.

What sets WGS Technology apart is 2 things -
1) They offer higher betting ranges than the other software groups ($25 slots and $15 video poker at Millionaire); and
2) Their Multi Hand video poker gives you the option of playing anywhere from 2-4 hands per deal.

Slots lovers have a selection of over 130 slot games in different varieties, coin sizes, number of paylines and betting limits

You can choose an WGS casino here -




Playtech is the new kid on the block. The graphics and music at these casinos are beautiful, their deposit bonuses are instant and customer support great. The video poker games they offer are the same as the Microgaming casinos, including 3 4-hand video poker games. They've recently added PENNY (1˘) slots, and several of the Playtech casinos are now offering LIVE dealers for their Blackjack and Roulette games.

Earlier this year they introduced a new video poker game called "2 Ways Royal" - a single hand game that offers 2 different ways to hit a Royal Flush, High or Low. They've also introduced their own bingo & poker rooms, but beyond that, Playtech's new games development has suffered this year.

I believe all the Playtech casinos offer the same games, at least as far as I've seen; they carry a betting range of 1˘ to $5, and their paytables are all the same. The playback at Playtech casinos seems to be very good, particularly on the 4 hand video poker games, and they're growing in popularity with the players. You can choose a Playtech casino here -

Microgaming Systems is currently the leader in online gaming software. They carry the largest number of slots, as well as all the popular table games, many large progressives, and their copyrighted Power Poker (4 hand video poker). Most of them carry a Flash version of their casino, and many are available in other languages and currencies.

Late last year Microgaming introduced penny slots & Penny power poker, followed shortly by their new MegaSpin slot games - play 4, 6, or 9 slots at a time!! Betting limits are lower on these, some as low as 5˘.

This year, Microgaming has introduced a host of new and exciting slot games, as well as 10 hand Power Poker & some new table games.

Microgaming casinos are very standardized. The normal betting range at a Microgaming casino is 1˘ to $5, their paytables are all the same, and the standard minimum deposit is $20.

It's important to note that while they have a huge range of available games, not all Microgaming casinos carry the same games. Some of the MGS casinos carry close to 100 games, but many only carry around 30. You can choose a Microgaming casino here -

TopGame casinos have been around for several years and has stayed very popular with some players for their no-download casinos, although they also now offer download options.

They carry a full range of games, including some interesting and fun variations of video poker, and a full line of slots in many variations.

Most Top Game Casinos are US Friendly so be sure to check back as we expand the reviewand bonus section for the latest Top Game Casino bonuses.

You can choose an TopGame casino here -

Gambling Federation has really kicked into high gear this year, coming out with 1, 3, 10 & 50 hand video poker and a host of new slot games, including 20 & 25 line slots.

All Gambling Federation casinos offer the same games, with the same betting ranges. Their video poker games are 1˘ to $5, and their table games go as high as $1000 a hand.

They offer several 9 line, 45 coin, progressive and non-progressive slots, the best Keno on the internet, and a large selection of unique video poker games.

Their customer service is exceptional, offering live support from inside the casino, and their payouts are as dependable and easy as clockwork!

For more in depth information about Gambling Federation Casinos, visit our Friends site
Gambling Federation Casinos
Your complete guide to Gambling Federation Casinos!

NetEntertainment is a proprietary no-download software used by Cherry Casino, Casino Domain, and 3 others you can find on the No Download Casinos page.

They carry a full range of casino games including single hand and triple play video poker; and Cherry Casino also carries 5 hand. All the games at these casinos play exceptionally well for no-download casinos, and Cherry's 5-hand video poker is proving to be very popular with my players! In addition to that, the DoubleUp Jacks or Better at Casino Domain consistently pays out over 100%. The different casinos carry different games and run frequent tournaments and contests.

You can play several of their games for free, here at Gambling Girl on the Free Games page.
Please gamble responsibly - gambling is recreation, not a form of income.
The information on this site is for informational and free entertainment purposes only. Use of any of the information here is solely at your own risk. You must be of legal age in your jurisdiction to enter this site. GamblingGirl.com does not promote underage gambling in any way, shape, or form. GamblingGirl.com will in no way be held liable or responsible for any consequences arising from your use of the information contained herein. Please make sure you are in compliance with any federal, state or local laws in your jurisdiction.
©Gambling Girl.com, 2002-2009
Online Gambling for women at Gambling Girl.com